There is an unwritten unspoken gag order over every politician and every person who works in the media. They  may not speak a word about Democratically Funded Media and banning advertising.
Although this does not seem right at all it is totally understandable. With the present system their livelihood depends entirely on the grace of advertisers.
Quite a few years back a reporter from a major newspaper in a major city in Alberta went to Montana to do a story on cross border car shopping by Albertans. He found some were buying a car in Montana and saving thousands of dollars even after paying for the shopping trip.
The editors at the newspaper would not print the story because local car dealers buy huge amounts of advertising.
It is a hearsay story from a retired newspaper reporter who won't for some reason put his name to this story. Maybe because he still does free lance work and that opportunity could suffer. Some kind of loyalty. Are the reporters not supposed to be loyal to the public they serve. Good question though. Who do they serve?
For real documentation on censorship in the media Project Censored makes that their business.
http://www.projectcensored.org
Your media cannot always tell you the truth, when the truth hurts an advertiser.
Why we must limit the influence of corporate media
BY NICK FILLMORE
http://www.rabble.ca/news
If it is good it does not need to be advertised in the media.
info@socializedmedia.net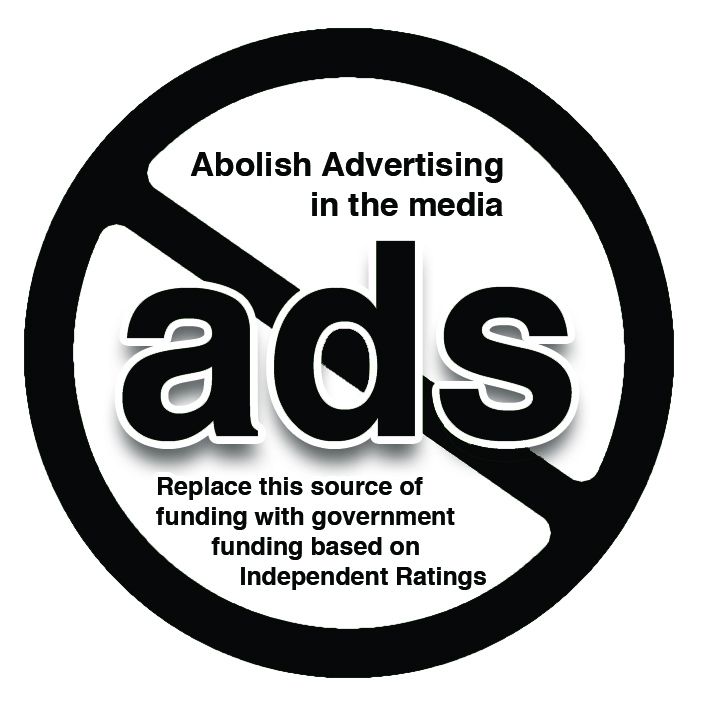 DEMOCRATICALLY FUNDED MEDIA:
Abolish advertising in the media and replace this source of funding with government funding based on arm's length independent ratings.